Ongoing projects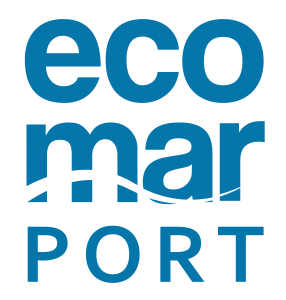 Technological transfer and eco-innovation for marine environmental management in portuary areas of the Macaronesian Region

The objective of the ECOMARPORT project is to promote marine and maritime R&D and innovation in European and African Macaronesia by creating an operational network of environmental and marine observation of water and air quality in ports (eco-ports in Macaronesia). This will be achieved via the development and use of the latest in sustainable technology, the creation of useful products and tools for its users, and through the co-operation and appropriate and efficient technology transfer between the public and private sectors in the field of marine and maritime science and technology, promoting business opportunities within the context of Blue Growth

Macaronesian Network for Cross-border Knowledge and Technology Transfer to protect, supervise and monitor cetaceans in the marine environment, and to explore and exploit the related tourism in a sustainable way

The MARCET project transfers and disseminates cutting-edge science and technology in order to promote growth and sustainable development of tourism directly and indirectly related to whale watching, through the creation of new eco-innovative products and services. In particular, specialised research groups and stakeholders in the monitoring and tracking of cetacean health field and in operational oceanography will be brought together from across the region in order to integrate, harmonise and optimise knowledge, infrastructures and best practices in the region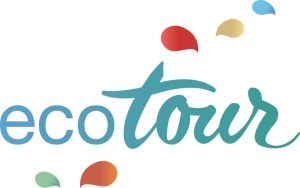 Valorization of natural resources in coastal protected areas as an ecotourism attraction
ECOTOUR main aim is to enhance the natural and cultural heritage of coastal areas and protected areas through the promotion of ecotourism activities that, duly planned and implemented, have the capacity to contribute to the conservation of ecosystems at the same time as the financial sustainability of these places is improved. Thus, we will begin with an analysis of each case study, to later adapt the ecotourism activity proposal that best suits the natural and cultural appeal and the desired development of the local population.
Nautical Network of Cooperation in the Macaronesia for the promotion of internationalization, tourism competitiveness and Blue Growth of the MAC Macroregion
NAUTICOM project general objective is to increase the competitiveness of sport marinas and nautical companies in the MAC Macroregion, by generating opportunities, incentives and capacities for their internationalization, smart specialization and eco-innovation. NAUTICOM has partners from Madeira, the Azores, the Canary Islands, Cape Verde and Mauritania, who will contribute their experience to improve nautical competitiveness in our region. The first step of the project will be the realization of an analysis of the current state of the port facilities linked to the nautical one on the resources, infrastructures and initiatives in terms of energy, water quality, waste management and TICs; to which will be added a diagnosis of the current limitations for the internationalization of the nautical sector.

Multinational Response and Preparedness to Oil and Chemical Spills

Built on previous EU efforts, and in compliance with parallel international protocols (e.g. OPRC-HNS), strategies and current EU RTD initiatives, MARPOCS promotes a common operational framework supported with state-of-the-art model-based decision support tools and exercises for oil and HNS spills, adapted to the region and supported by cross border cooperation, implementation and training of local, regional and national authorities. This strategy will strengthen the capacity for mutual assistance and multinational preparedness and response to accidental pollution episodes in this crossborder sub-region, as planned in the Lisbon Agreement